REM Community Volunteer Awards
Since 2001, the Kotlas Connection has honored a volunteer at REM Community Awards Ceremony. This ceremony allows local nonprofit organizations each to honor a volunteer of their own choosing in a public forum.
The ceremony is usually held in October or November and usually takes place at the Waterville Opera House. Besides the presentation of the awards themselves, the ceremony includes musical and dance performances.
The ceremony is organized by REM, a broad-based nonprofit organization dedicated to community revival in the Central Maine. Its objectives include developing a vibrant economy, improving education, supporting the arts, promoting health and fitness, empowering youth, building community, and increasing recreational opportunities.
The honoring organizations are all members of the REM Partners, a coalition of over fifty local nonprofit organizations convened by REM to promote volunteerism and share resources. Besides the Kotlas Connection, the other Partners include hospitals, colleges, schools, churches, and various other smaller nonprofit organizations. Each REM Partner may select one or more volunteers from its ranks to recognize at the ceremony. In any given year, twelve to fifteen REM Partners do.
For more information about REM, the REM Partners, and the REM Community Awards, please visit REM's web site.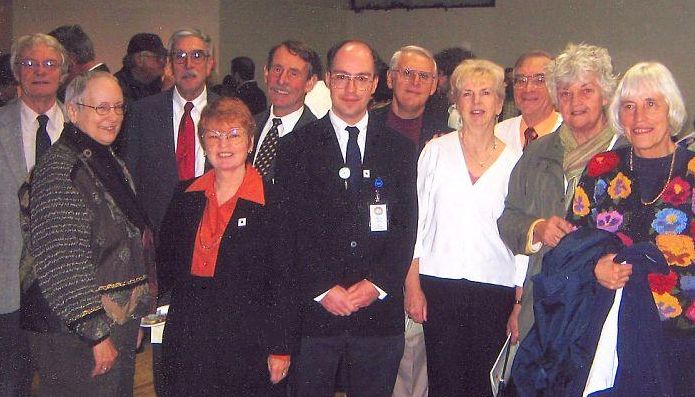 ---
About Us | About Kotlas | News | Impressions | Our Projects | Membership
Other Exchanges | Contact Us | Home